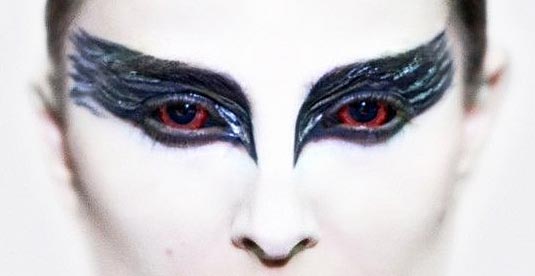 Obsessed is maybe an understatement.

This was probably the best movie I've seen in forever. What is it with 2010 and the best movies ever?! I feel like I'm always the biggest critic, and then all of a sudden I get Inception [Wow, need to watch that again ASAP] and Scott Pilgrim thrown at me. Oh, yeah..and now Black Swan.

I can't even talk about it. Seriously, no words to describe how beautiful it was. BOTH my friend and I during the credits looked at each other and talked about how light headed and emotional and tense we felt, hahah. Seriously, I got a headache from focusing. I don't think I've ever been that invested in a movie. And also, they did SUCH a good job of making it creepy. Dude. Ah. And the ballet element was just so perfect. I immediately wanted to go watch the actual Swan Lake..even though it won't have crazy, hallucinating Natalie Portman in it.




Oh, PS of this list, I vote deliciate. I dare you to find a more adorable word.

Excuse me while I go pirate some music now. And, Goddammit, while I find my DS charger so I can play Soul Silver.